About Us 
Achieving the highest quality audio in a professional environment is what GFM is known for. At GFM you'll find that you are far from distractions, so you can focus on capturing every moment of inspiration and creativity in our state-of-the-art, Nashville designed recording studio. 
​ 
At GFM, we maintain the highest standard of quality in every aspect of our business. We provide our with clients premium audio services, using the latest and best equipment with precision and excellence. In addition to our world-class facility and extensive collection of boutique outboard gear, we have an experienced staff that can assist with recording, beats and production, mixing, mastering, and even writing. 
​ 
We maintain a passionate dedication to superb sounding audio, and unsurpassed customer service. To us, the people we work with are more than clients; they are family.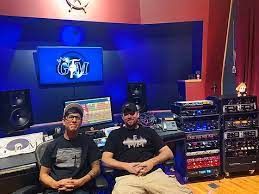 GFM Recording Studios